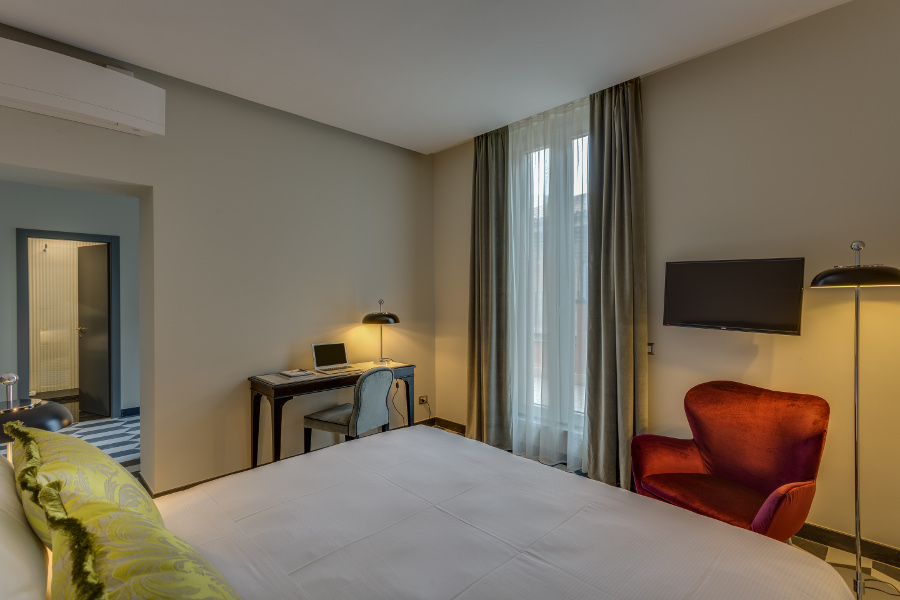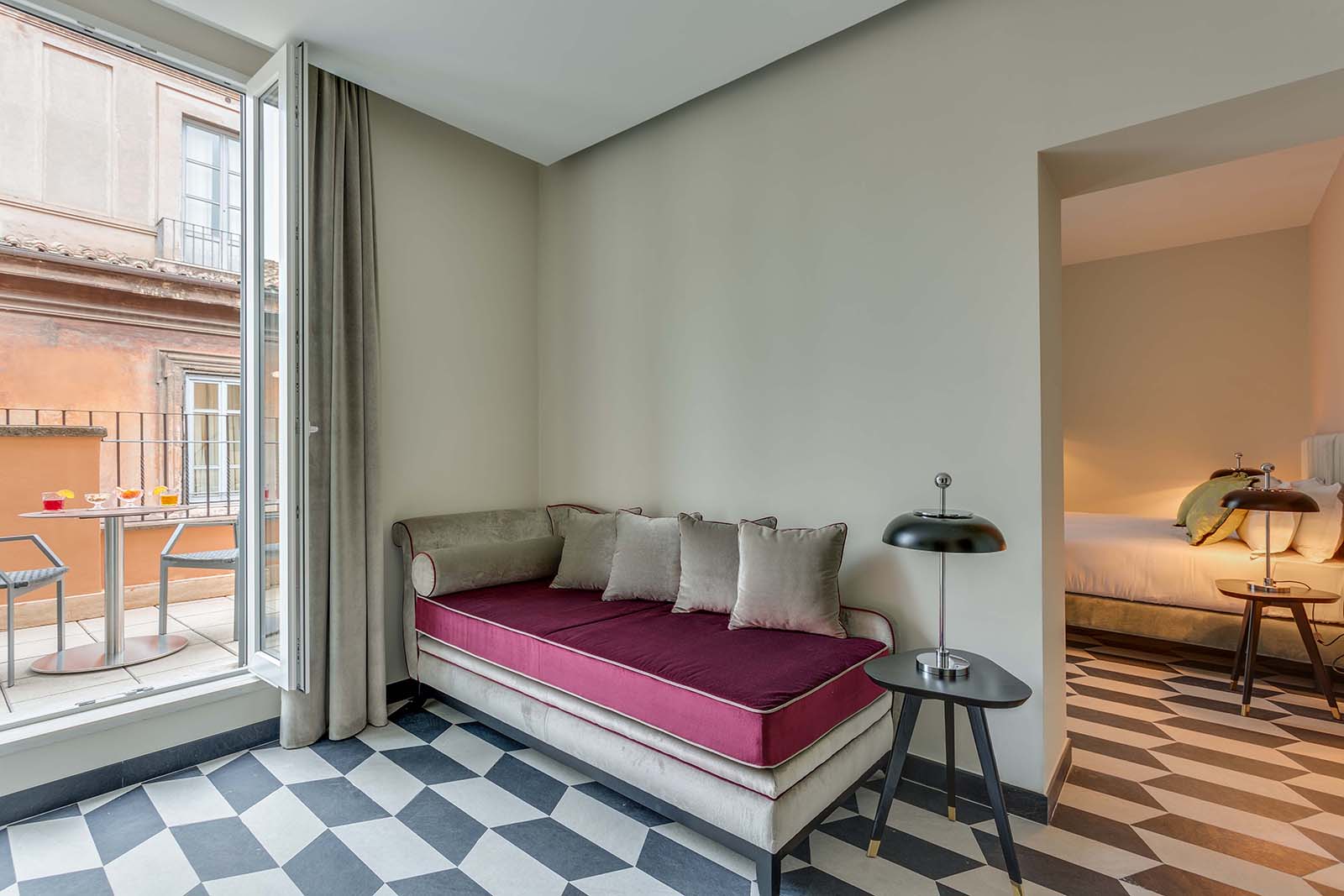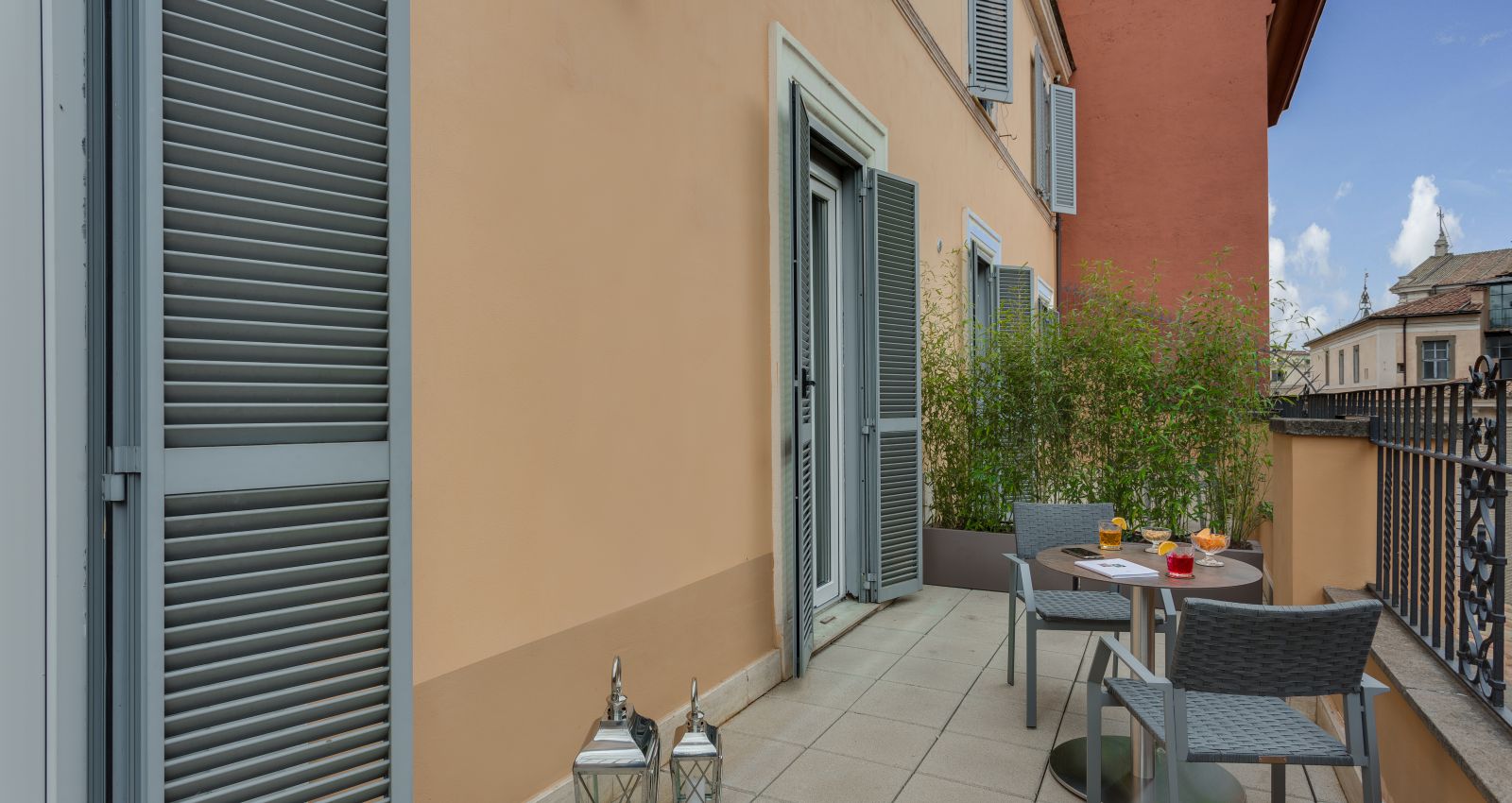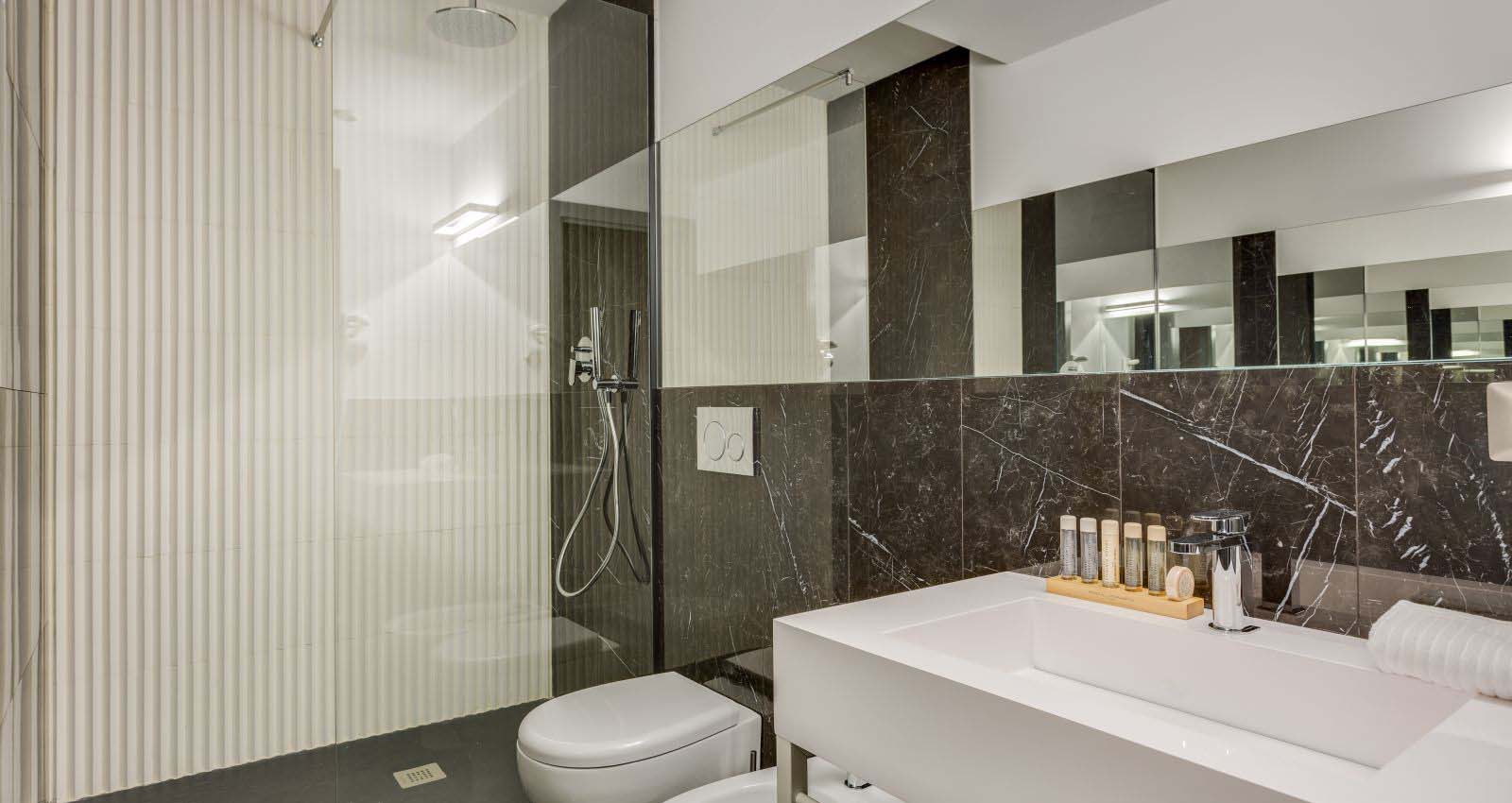 These rooms, besides being very spacious and with a lounge entry, are provided with an access on a balcony, viewing the Campidoglio and Vittoriano. We definitely suggest you to take advantage of this balcony, in order to breathe the Eternal air of the Urbe, before facing the city excursions or after being back, just to relax a little! All the spaces have air conditioning and you may find a closet, desk, safe, LCD TV and kettle for coffee/tea making. Bathroom, very large and full of comforts, has a shower with a mat, bidet, hair dryer,bathrobe and all the necessary toiletries for our guests satisfaction!
No private parking available.
Closet
Balcony with view
Safe
Kettle
Hair dryer
LCD TV
Breakfast Included
Free Wifi
24h Room Service
Mini bar
Max 2 people
Room Size : 258 sqf
View: Campidoglio and Vittoriano
Other Rooms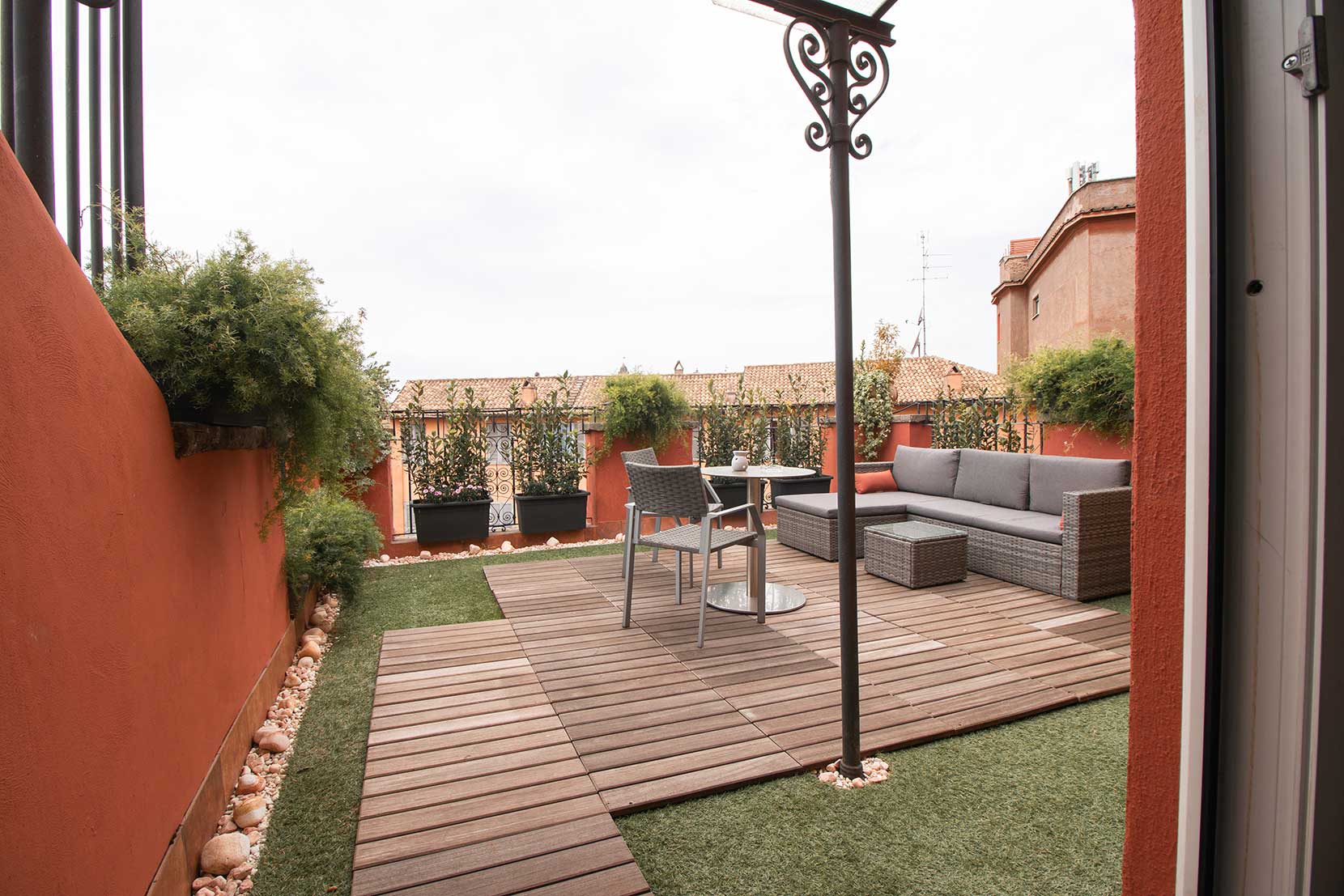 More Details
Situated on the last floor (5th), with a beautiful and wide terrace of 12 sq. meters, overlooking a breathtaking sight of Rome.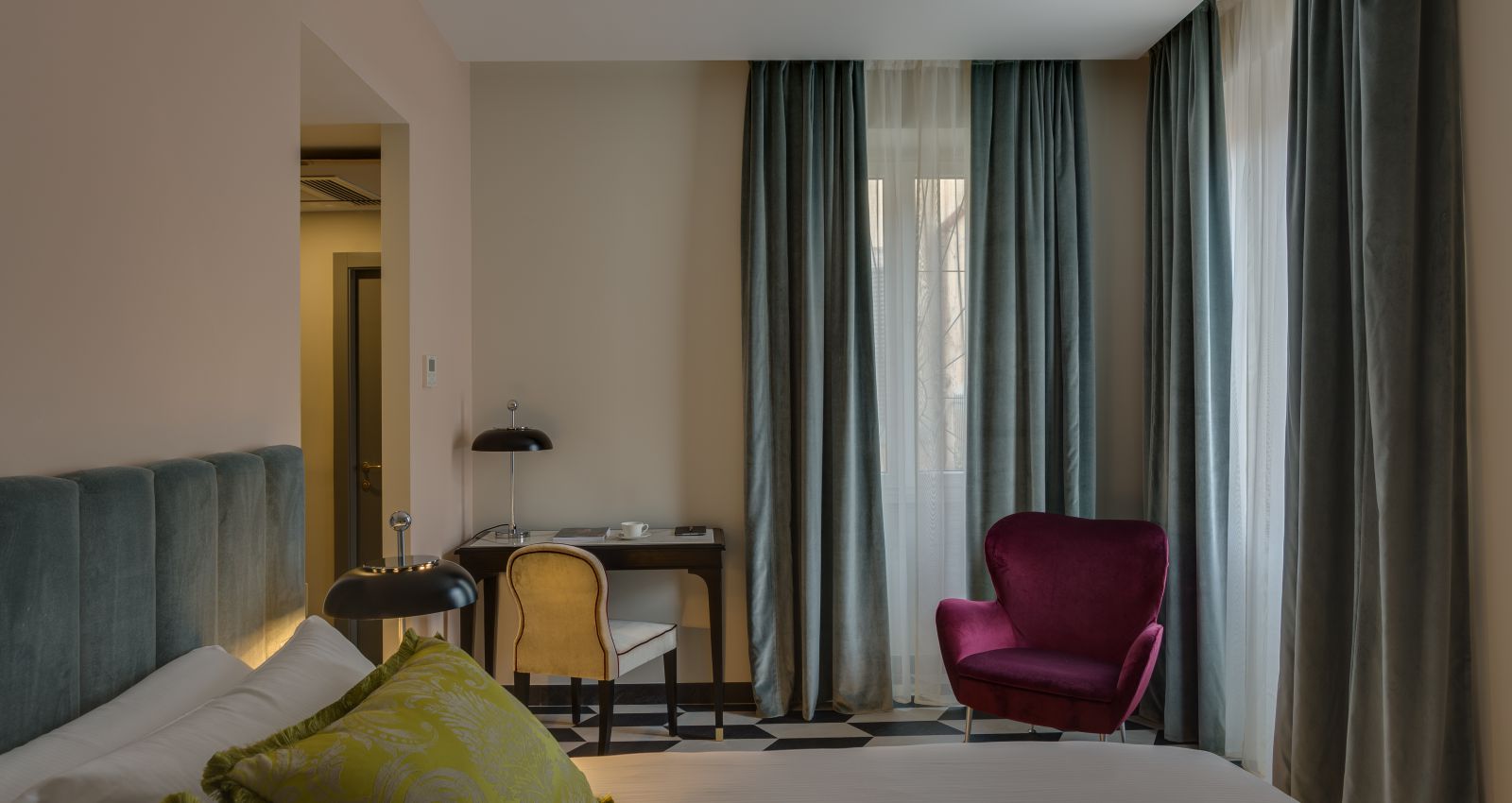 More Details
One of the strength of the Hotel, the Internal Suite accommodates you with a spacious entry with a sofa and a small lounge zone.
Start From
€299
- Per Night